Zinfandel has often been called America's varietal, despite the fact it's origins trace back to Croatia. With plantings dating back to the 1800s and many vines over 75 years of age, Old Vine Zinfandel in California has won a prominent place among red wine lovers.
Rhone varieties originate from the Rhone Valley in France, but have been flourished in virtually every major growing region in the world. Some of the best blends are made from red Rhone varieties including Syrah, Grenache, Mourvedre, Carignane, and white Rhone varieties such as Rousane, Marsanne, Viognier, and Grenache Blanc.
ZINFANDELS AND RHONE BLENDS NOT TO MISS…
Note: Free Ground Shipping on ANY Mixed 15-Bottle Case Orders
(Ask me about our "Build a Case" program)
REINKING 2012 ZINFANDEL
ALEXANDER VALLEY
SONOMA COUNTY
With the tiny production of a mere 5 barrels, meticulous farming practices and attention to every detail, Reinking amassed a loyal and devoted following for his seductive, lush forward style Zinfandels.
Tasting Notes: "The seductive bouquet of raspberry-pie, freshly picked strawberries, and ripe blueberries leap from the glass. On the palate the wine is lush, velvety and concentrated. Dark Berries with a perfectly balanced acidity intertwine with raspberry vanilla/silk which entertain the palate during the long and delicious finish" Retails at $32.00; Your Price: $24.99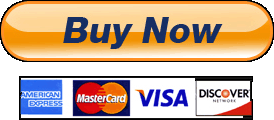 ---
BEDROCK 2014
"OLD VINE" ZINFANDEL
Illustrating quintessential Old Vine Zinfandel, Bedrock is the brainchild of rockstar winemaker Morgan Twain-Peterson, who grew up at Ravenwood Winery, watching and learning from his father, Joel Peterson. The 2014 Old Vine Zinfandel is what Morgan calls, "the gateway drug to Bedrock." At just $24.99/btl, this wine inflicts a superior level of enjoyment with its full-throttle, powerful style and engaging personality.
With the average age of the vines in this fantastic Zin at 80 years old, this wine administers the complex layers that can only be found in older vines, and it will certainly provide an abundance of enjoyment with every sip. Retails at: $28.00; Your Price: $24.99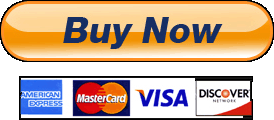 ---
2012 TONTI FAMILY
"OLD VINE" ZINFANDEL
RUSSIAN RIVER VALLEY
With Gus Gamba as their consulting winemaker, this award winning Zinfandel was hewn from a mix of ancient vines planted in 1900, and other carefully selected vineyards throughout the Russian River Valley. It's really no surprise that this wine has already earned three Gold Medals, including Gold at the San Francisco International Wine Competition. Tonti exhibits the kind of deep, concentrated flavors only found in true old-vine Zin! Retails at: $40.00; Your Price: $29.99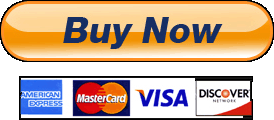 ---
MARIETTA CELLARS 2013
ANGELI CUVEE
"If readers have not yet learned the formula here, it is: Marietta Cellars = high quality, modest prices, and considerable pleasure!" -Robert Parker, Jr. The Wine Advocate
Winery Notes: "The 2013 vintage Angeli Cuvee is rich, voluptuous and sexy. Bright and evocative in the glass, the fruit runs from tart rhubarb all the way to ripe blackberry. A full mouth of fruit yields to stone and earth as the Zinfandel is bolstered by textural Petite Sirah. Brilliant now, this wine will surprise Zinfandel Lovers with its aging ability." Your Price: $29.99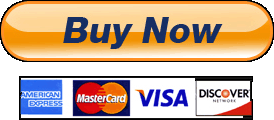 ---
PAYDIRT 2013
"GOING FOR BROKE"
Sourced from an "A-list" line-up of vineyards in the renowned Paso Robles AVA, including famed sites, such as Alta Colina, Terra Bella, and Dusi (Turley fans will surely recognize this site…).
Winery Notes: "The 2013 'Going For Broke' is bursting with freshness and ripe berry fruit. The Zinfandel provides a soft, round, and juicy base for the blend, and the Syrah is deep, spicy and saturated. The Petite Sirah, Grenache, and Mourvedre provide the perfect blend of aromatics: Dark fruit, leather, and the almighty spice rack. The tannins are well-defined and balanced by high natural acidity." Your Price: $29.99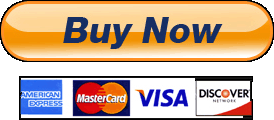 ---
2013 BLIND TASTING
PROPRIETARY RED WINE
NAPA VALLEY
This absolutely delicious proprietary blend is unabashedly California, with extraordinary perfume of blueberry pie, interwoven with violets, crushed blackberries and black raspberries. An exciting new project, destined for wild success, this flawlessly constructed blend is driven by 59% Zinfandel grown on the rugged slopes of Howell Mountain, uplifted with 31% Petite Sirah from 70 year old, dry-farmed vines in Calistoga, and completed with 10% Cabernet Sauvignon. Only 150 cases produced. Retails at $45.00; Your Price: $36.00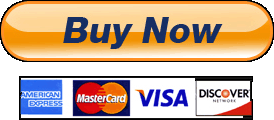 ---
2013 SAXON BROWN
"FIGHTING BROTHERS"
ZINFANDEL
Recently featured in the Wine Spectator, the article highlights winemaker Jeff Gaffner, stating that he, "exemplifies the modern winemaker, joined at the hip with his vines…" An ancient vine field-blend which contains grapes that date back more than 100 years, the 2013 Saxon Brown Fighting Brothers Zinfandel is simply remarkable. Already earning a stellar 93 Point review from Robert Parker, Jr. we don't expect this beloved Zinfandel to be available for long. Retails at: $40.00; Your Price: $36.00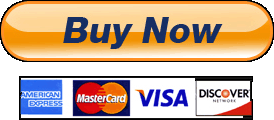 ---
GAMBA 2014 ESTATE OLD VINE ZINFANDEL
GAMBA ESTATE VINEYARDS
RUSSIAN RIVER VALLEY
One of the premier growers and winemakers of Old Vine Zinfandel in the Russian River Valley, Gus Gamba is a fourth generation grower/winemaker who farms their 115 year old Estate Vineyard with sustainable and organic farming techniques. The results are low yielding, ½-1 ton per acre, high quality, intense fruit that makes quintessential Russian River Old Vine Zinfandel.
Tasting Notes: A brilliant, dark ruby-garnet color leads to aromas of ripe cherry, raspberry compote, cocoa and sweet toasted oak. Full-med bodied on the palate, with deep and vibrant flavors of black cherry, dark berry bramble fruit, black olive, and dark chocolate, wrapped in creamy toasty oak, and framed by just the right amount of acidity, creating rich, beautifully balanced wine. Retails at: $49.00; Your Price: $39.99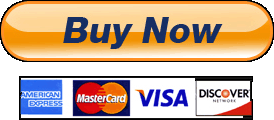 ---
CLOS DU MONT-OLIVET
"CUVEE UNIQUE"
Châteauneuf-du-Pape
An aromatic multiplex, Clos du Mont-Olivet is a blend dominated by old vine Grenache, with some of the vines dating back over a century… This third generation, family owned winery has a history of stellar reviews, and a reputation for producing some of the best Châteauneuf-du-Pape, all while keeping their prices impressively realistic. The very special "Cuvee Unique" is a barrel selection from the winery's regular Châteauneuf-du-Pape, and is much more limited, and can be construed as a Reserve Level wine. Retails at: $55.00; Your Price: $39.99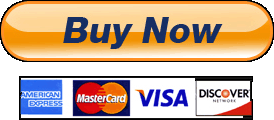 ---
Sign up for The Wine Riff Insiders eNewsletter, Click here.
Note: Wines are sold through Wine Country Connection