Red Wine Blends have become increasingly popular over the past decade. The appeal of these wines comes from a variety of factors including their early drinkability, fruit forward flavor profile, complexity, juicy character, and broad appeal. Quite often Blends can also be very good values.
The Blends come in many combinations of varieties, from the tradition blends of Bordeaux varieties (sometimes referred to as Meritage) that include Cabernet Sauvignon, Merlot, Cabernet Franc, Petit Verdot, and Malbec. Quite often we find very appealing blends that can include any and all red varietals, a veritable pastiche of a winemaker's creativity and artistry.
FIRST RATE RED BLENDS…
Note: Free Ground Shipping on ANY Mixed 15-Bottle Case Orders
(Ask me about our "Build a Case" program)
KOKOMO 2014 Cuvée
SONOMA COUNTY
This truly unique, five varietal union will impress your palate with its individualistic, dazzling flavors, and offers a level of quality rarely found at this attractive price point. The previous vintage earned a stellar 93 Point score, as well as "Editors' Choice" from Wine Enthusiast. An extravagantly flavored blend of Merlot, Cabernet Sauvignon, Malbec, Grenache and Petit Sirah, this will rival your favorite barbecue red and is an absolute delight to drink. The Blend… 35% Merlot, 24% Cabernet Sauvignon, 20% Malbec, 16% Grenache, 5% Petite Sirah. Retails at: $26.00; Your Price: $21.99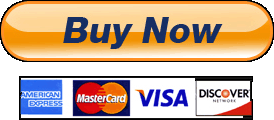 ---
SEBASTIANI 2014
GRAVEL BED RED
The #1 pick on our "Top 10 Wines of the Year" this past December, the 2013 Sebastiani Gravel Bed Red went on to receive a near perfect 97 Point Score from Robert Parker, Jr. in March. At under twenty-five per bottle, many of you enjoyed this wine by the case… or cases, before the review surfaced. The moment the review came out, the wine sold out instantly.
Winery Notes: "The 2014 Gravel Bed Red is dark purplish to ruby in color. Its nose is swarming with Cabernet spice, currant, black cherries, coconut wood aromatics and hints of black tea. The flavor is fruit forward with delicious blackberries followed by raspberry, underbrush tones, and dried leaves. The finish has great acidity and tannins which helps reign in the generous fruit afforded by a riper season." The Blend: 67% Cabernet Sauvignon, 18% Merlot, 12% Malbec, 3% Petit Verdot. Retails at: $40.00; Your Price: $24.99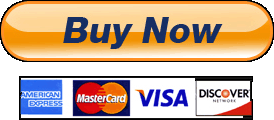 ---
MARIETTA CELLARS 2013
ANGELI CUVEE
"If readers have not yet learned the formula here, it is: Marietta Cellars = high quality, modest prices, and considerable pleasure!" -Robert Parker, Jr. The Wine Advocate
Winery Notes: "The 2013 vintage Angeli Cuvee is rich, voluptuous and sexy. Bright and evocative in the glass, the fruit runs from tart rhubarb all the way to ripe blackberry. A full mouth of fruit yields to stone and earth as the Zinfandel is bolstered by textural Petite Sirah. Brilliant now, this wine will surprise Zinfandel Lovers with its aging ability." Your Price: $29.99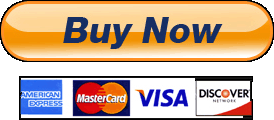 ---
PAYDIRT 2013
"GOING FOR BROKE"
Sourced from an "A-list" line-up of vineyards in the renowned Passo Robles AVA, including famed sites, such as Alta Colina, Terra Bella, and Dusi (Turley fans will surely recognize this site…).
Winery Notes: "The 2013 'Going For Broke' is bursting with freshness and ripe berry fruit. The Zinfandel provides a soft, round, and juicy base for the blend, and the Syrah is deep, spicy and saturated. The Petite Sirah, Grenache, and Mourvedre provide the perfect blend of aromatics: Dark fruit, leather, and the almighty spice rack. The tannins are well-defined and balanced by high natural acidity." Your Price: $29.99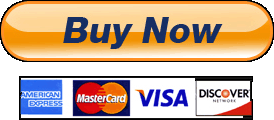 ---
CHAPPELLET 2014
"MOUNTAIN CUVEE"
PROPRIETARY RED, NAPA VALLEY
Located in the renowned Pritchard Hill region in the eastern mountain range of Napa Valley, Chappellet is one of the benchmark wineries in this AVA that includes some of Napa Valley's most heralded wineries, such as Bryant Family, Colgin, David Arthur, Continuum and Ovid, to name a few.
Tasting Notes: "A scrumptious bouquet, loaded with blackberry and layers of blueberries, cigar and baking spices. Subtle hints of Baker's Chocolate, creme de cassis and oak round out the bouquet. On the palate the wine is immediately hedonistic and satisfying. Mouth-coating favors of dark fruits, cherry and cassis are layered with clove and vanilla, while well-integrated, fine tannins give balance and structure to this complex blend of Bordeaux varietals." The Blend: 43% Merlot, 34% Cabernet Sauvignon, 11% Petit Verdot, 7% Malbec, 5% Cabernet Franc. Retails at: $35.00; Your Price: $31.99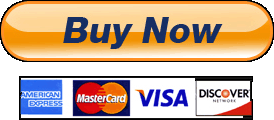 ---
STEPS 20133 RESERVE
"BARREL SELECTION"
NAPA VALLEY
Produced only in exceptional vintages, we introduced the 2013 Steps Reserve Barrel Selection this past November and the reception has been incredible. The unbridled demand for this wine is solely due to its unrivaled, thrilling quality and unforgettable flavors and aromas. It's made from barrels of some of the absolute best Cabernet on Spring Mountain, complemented with Cabernet Franc hewn from the slopes of Diamond Mountain and Merlot from Napa's renowned Coombsville AVA. Your Price: $45.00 (22 cases remaining)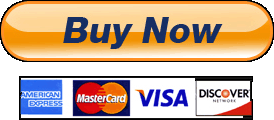 ---
JAMES JOSEPH 2014
CABERNET FRANC
NAPA VALLEY
With a production of just 4 barrels, this rarely bottled varietal from James Joseph was created from some of the best Cabernet Franc on Diamond Mountain, heightened with a Merlot and Malbec from Oakville.
Tasting Notes: "A deep and seductive bouquet of crushed blackberries, baker's chocolate, blueberries, mint, and crème de cassis. On the palate, layers of dark berries, mineral, chocolate covered blueberries, espresso and vanilla seduce the palate. The fine grained tannins support a long and luxurious finish. Ready be enjoyed upon release or cellared for 10 to 12 years." 100 Cases Produced – Retails at: $65.00; Pre-release Price: $42.00
Release Date: September 1, 2016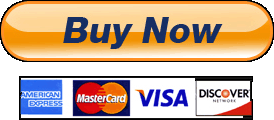 ---
PRISONER 2014
RED WINE BLEND
Since its debut in 2000, Prisoner Wine Company has revolutionized the art of blending, faithfully dispensing the wildly provocative aromas and fabulous fruit intensity that we've come to expect from The Prisoner. The wine has an impeccable reputation for quality, deliciously elaborate flavors and impressive charm. We've recently added Prisoner to our by-the-glass menu in our Yountville store, and in an effort to enhance everybody's summer festivities, we have a terrific lower price… while supplies last. Retails at: $47.00; Your Price: $39.99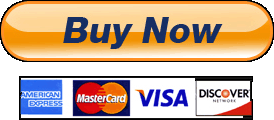 ---
LEWIS CELLARS 2013
ALEC'S BLEND
A perennial favorite, Lewis Cellars' newest 2013 Alec's Blend is a precision fusion of Syrah, Merlot and Cabernet Sauvignon.
From The Wine Spectator, "A plush and generous blend that also shows excellent structure and focus. Brooding dark boysenberry and smoky mocha aromas combine with layered flavors of blackberry, graphite, nutmeg and brown spice. The tannins are burly, but ripe and fleshy. Syrah, Merlot and Cabernet Sauvignon. Drink now through 2027." 94 Points – Your Price: $59.99 (40 bottles remaining. Subject to prior sale.)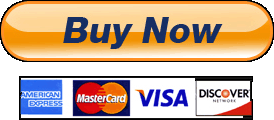 ---
PALAZZO 2010 "RIGHT BANK"
PROPRIETARY RED WINE
NAPA VALLEY
Commanding a 96+ Point Score from Robert Parker, Jr., here's a wine that top-Sommeliers around the Country desire. In fact, Thomas Keller of the world famous French Laundry restaurant was so impressed by Palazzo, that he asked winemaker, Scott Palazzo to produce a wine just for his restaurant.
From Robert Parker's The Wine Advocate, "The 2010 is another wine of great intensity but coiled, very tight, with high levels of tannin. Sensational in extraction and richness, this blend of 72% Merlot, 20% Cabernet Franc and the rest Cabernet Sauvignon is the product of a cool year in Napa. It shows fabulous density, richness, and intensity…" 96+ Points – Retails at: $85.00; Your Price: $79.99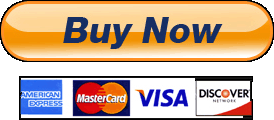 ---
GEMSTONE 2013 ESTATE
PROPRIETARY RED
NAPA VALLEY
This iconic Napa Valley Proprietary Blend was expertly crafted by Philippe Melka, whose vast experience includes being winemaker at Vineyard 29, Brand, Dana, Bryant Family, Quintessa, Hundred Acre, Dominus and our own Mastery to name a few highlights. Originating from one of Napa Valley's most prized and unique vineyards, Gemstone Estate is divided in to small micro-blocks of distinguished clones allowing one of the most talented winemakers in the world to compose a truly distinctive and compelling blend.
From Robert Parker's The Wine Advocate, "Made from the four Bordeaux varietals, with slightly more concentration than the 2012, the 2013 Proprietary Red Estate exhibits fabulous notes of graphite, blackberries and blueberries. Layered and rich with a finish that lasts nearly 60 seconds, this profound red wine is pure, rich and complex. Drink it over the next 15-20 years." 94-96 Points – Your Price: $94.99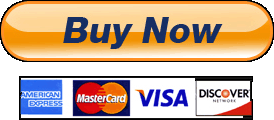 ---
Sign up for The Wine Riff Insiders eNewsletter, Click here.
Note: Wines are sold through Wine Country Connection