Pinot Noir continues to grow in popularity, and in 2016 we saw the emergence of some extraordinary, world-class Pinots from 2013 and 2014 vintages. The 10 wines below are among the elite Pinto Noirs released in 2015. Wines are selected based on customer feedback, sales and availability.
If you would like to order any of these wines, we invite you to Mix and Match as you wish*. You can either contact us at info@wineriff.com to place your order, or order them individually below. Wines are subject to prior sale and availability. (Free Ground Shipping: For your convenience, we offer Free Ground Shipping on ANY Mixed 15-Bottle Cases.)
BLACK PINE
2014 PINOT NOIR
SONOMA COAST
Recently earning a stellar 94 Point Score in the Pinot Report and at under $20 per bottle, Black Pine completely defies expectations at this price point and truly should not be missed. With production down 50%, this terrific Pinot may not be available for long.
Crafted by b, whose experience includes working with many elite Pinot Noir producers including Kosta Browne, DuMOL, Auteur, Copain and Donum… Notably, the 2014 Black Pine is now sourced exclusively from California's Sonoma Coast, where as the previous vintage was labeled California Appellation. Retails at $28.00, Your price $19.99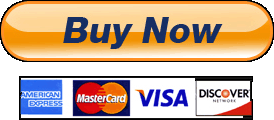 ---
LULI
2014 PINOT NOIR
SANTA LUCIA HIGHLANDS
Introduced this past April, we knew Luli's 2014 Pinot would be a hit… Recently earning a stellar 91 Point score from Vinous, Luli's large-framed Pinot Noir broadcasts a sensational array of mineral-laced blackberries, crushed violets, smoked earth and black raspberry. Composed by powerhouse winemaker Jeff Pisoni, Jeff is not only the winemaker at Fort Ross Vineyards, but his own label Pisoni retails for around $75/btl and often commands high 90's scores.  At under twenty five per bottle, Luli delivers much more than you might expect. $21.99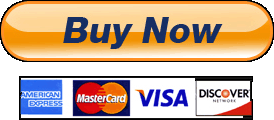 ---
MIRO CELLARS
2014 PINOT NOIR
CONZELMAN VINEYARD | ANDERSON VALLEY
A tantalizing interpretation of Anderson Valley Pinot Noir… Miro's 2014 Pinot Noir arose from the Conzelman Vineyard, located in the heart of the valley, and has already earned a stellar review from Wine Enthusiast… Conceived from 3 separate Pinot Noir clones, this terrific Pinot sings a melody of divine red fruits, plum and boysenberry.
From The Wine Enthusiast, "Appealing fruit aromas and flavors join a velvety texture in this medium-bodied and beautifully shaped wine. It doesn't go to extremes, but has just enough ripeness and freshness to find an elegant balance." 91 Points Retails at: $36.00; Your Price: $29.00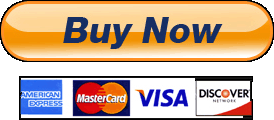 ---
SOJOURN CELLARS
2014 PINOT NOIR
RUSSIAN RIVER VALLEY
Rapidly rising to the top of the qualitative hierarchy for domestic Pinot Noir, Sojourn Cellars recently earned a stellar 94 Point score from Pinot Report, highlighting the wine's "awesome value" and securing a spot in the "outstanding" category with the "Make Room in the Cellar!" designation.
From Pinot Report, "Medium-deep ruby color; bright spice and complex dark cherry aromas; complex dark cherry flavors with spice and loamy notes; silky texture; great structure and balance; long finish. Complex and rich Pinot with great flavors. This wine is an awesome value." 94 Points | A "Make Room in the Cellar!" $39.00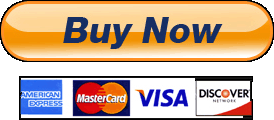 ---
WALTER HANSEL
2013 PINOT NOIR
CUVEE ALYCE | RUSSIAN RIVER VALLEY
"…consistently terrific wines, seemingly regardless of vintage conditions… realistically priced… consumers couldn't have a better friend than proprietor Stephen Hansel." —Robert Parker, Jr.
From Robert Parker's The Wine Advocate, "The 2013 Pinot Noir Cuvée Alyce, which is made from a field blend of Dijon clones 115 and 777, is also backward and restrained. I can totally understand Stephen Hansel's statement that the 2013 Pinots are very European with their reserved character. This is a big wine, dense, ruby in color, with terrific fruit intensity, but the tannins still dominate, and the wine has good acidity and a backward personality. It's not austere by any means and should blossom fully with another 1-2 years of bottle age. It could turn out to be a low- to mid-90 pointer. It's certainly capable of lasting at least a decade." 93+ points $41.99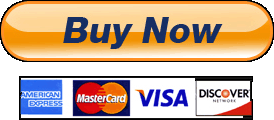 ---
BELLE GLOS
2014 PINOT NOIR
LAS ALTURAS VINEYARD
Winemakers Notes:
"MY GOAL WITH EACH OF THE BELLE GLOS SINGLE-VINEYARD PINOT NOIRS IS TO EXPRESS THE UNIQUENESS OF EACH VINEYARD SITE AND CRAFT A GENUINE STYLE OF CALIFORNIA PINOT NOIR THAT IS LAYERED, COMPLEX, FRUIT-FORWARD AND RICH. OUR DAIRYMAN VINEYARD IN THE RUSSIAN RIVER VALLEY ON THE SONOMA COAST IS THE MOST RECENT ADDITION TO OUR BELLE GLOS TRIO OF PINOT NOIRS. WE'VE FOUND THIS VINEYARD TO BE WELL SUITED TO PRODUCING A WINE WITH OUR SIGNATURE STYLE."
—JOSEPH WAGNER, OWNER & WINEMAKER
(Joseph Wagner is the Grandson of Lorna Belle Glos Wagner, Co-founder of Caymus Vineyards) $44.99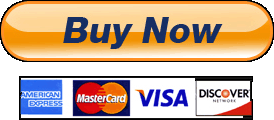 ---
KANZLER VINEYARDS
2014 PINOT NOIR
SONOMA COAST
Known as being the designated vineyard that helped put Kosta Browne on the world map as one of the preeminent Pinot Noir sources, the Kanzler family is now producing mesmerizing Pinots from their Estate Vineyard.
Tasting Notes: "The 2014 Sonoma Coast Pinot Noir is a generous, fruit forward wine with a surprisingly deep reserve of vivid and complex flavors. Whole cluster fermentation adds spicy and earthy undertones and grippy, age-worthy tannin. The structure and texture make this an excellent food wine, that will pair well with dishes like roast duck, wild mushroom risotto, or pork tenderloin. As the 2014 Sonoma Coast is a concentrated and vibrant wine, we recommend a long decant if you wish to enjoy it upon release. If you like to cellar your wine, we believe you will be amply rewarded in 3-5 years." $56.50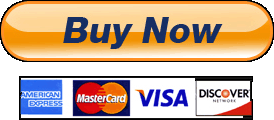 ---
CASTALIA
2014 PINOT NOIR
ROCHIOLI VINEYARD | RUSSIAN RIVER VALLEY
Originating from the truly iconic Rochioli Vineyard, the nearly impossible to acquire Castalia Rochioli Pinot Noir is so enchanting, that it will literally speak to your soul. It's expertly composed by Terry Bering, Cellar Master for Rochioli Vineyards for over two decades where he's helped craft the majestic Rochioli wines.
Tasting Notes: "In the glass, the wine is a deep, penetrating ruby/cherry color. A riveting, pronounced bouquet of high-tone red fruits, candied cherries, cranberries and hints of rose petal. A dense, concentrated core of irresistible dark cherries, blueberries, vanilla, earth and spice captivate your palate. A terrific structure, and perfect acidity will allow this Pinot Noir to age gracefully for at least a decade." $59.99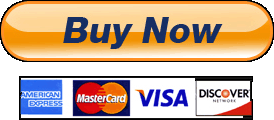 ---
WILLIAMS SELYEM
2014 PINOT NOIR
EASTSIDE ROAD NEIGHBORS
RUSSIAN RIVER VALLEY
One of the most historic and notable wineries in the Russian River Valley, Williams Selyem helped put RRV Pinot Noir on the world map! Beginning with their opening vintage in 1982, they've consistently set the bar for domestic Pinot Noir. They made history once again in 2007 when Wine Enthusiast awarded their Litton Estate Pinot a perfect 100 Points… This was the first Pinot Noir in North America to earn 100 points from any major wine publication.
Winery Notes: "Brooding in its aromatic profile, this wine exudes black cherry and black raspberry aromas, along with hints of rose petals, lavender fused with clove, anise, and allspice. The palate is saturated with black cherry and has a very broad, loamy, earth-driven sensibility. A subtle sensation of stoniness in the mid-palate melds into a refreshing tea-like finish. The tannins are plentiful but have a polish that will please many different palates and suit a vast array of cuisines." $74.99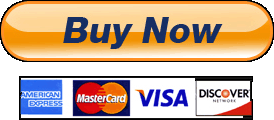 ---
DuMOL
2014 PINOT NOIR
ESTATE VINEYARD | RUSSIAN RIVER VALLEY
"Fittingly our most complex pinot of the vintage comes from our own high-density Estate vineyard that we farm ourselves. This wine delivers a myriad of complex elements along the whole arc of the wine – detailed, multi-faceted and intriguing – a distillation of the site itself in this purest of vintages." Winemaker, Andy Smith
"A wine of density and wound up energy, the 2014 Pinot Noir Estate Vineyard is very tightly coiled at this stage. All the elements are there for the Estate to develop into a splendid Pinot with proper aging, especially if the wine finds a more refined register over time. Even so, the 2014 is attractive, if a bit monolithic next to the other wines in this range." 92-95 point Antonio Galloni, Vinous $99.99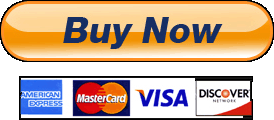 ---
Note: Wines are sold through Wine Country Connection.
Sign up for The Wine Riff Insiders eNewsletter, Click here.