Cabernet Sauvignon continues to be the king of red wine varietals. We are in the midst of some of the best wines being produced in California from the 2012, 2013 and 2014 vintages. These wines are among the crème de la crème of Cabernet Sauvignons released over the last year. Wines are selected based on sales, customer feedback and availability. (Subject to prior sale)
KATHERINE GOLDSCHMIDT 2014
CABERNET SAUVIGNON
CRAZY CREEK VINEYARD
Made by renowned winemaker, Nick Goldschmidt, the wine displays deeply intense créme de cassis, black cherry, creamy blackcurrants and stunning purity. The previous vintage of this beauty was our top-selling Cabernet of all time, and the new vintage is even better. Seamlessly expressing just how captivating Cabernet Sauvignon can be from Alexander Valley. Reg. $25, Your Price $20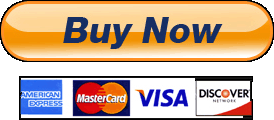 ---
If you would like to order any of these wines, we invite you to Mix and match as you wish*. You can either contact us at info@wineriff.com to place your order, or order them individually below. Wines are subject to prior sale and availability.
(Free Ground Shipping: For your convenience, we offer Free Ground Shipping on ANY Mixed 15-Bottle Cases.)
---
TRIG POINT 2014 CABERNET SAUVIGNON
DIAMOND DUST VINEYARD | ALEXANDER VALLEY
Perfectly conveying just how inspiring Cabernet Sauvignon can be from Alexander Valley, winemaker Nick Goldschmidt has extensive experience, both in New Zealand, Simi winery in Healdsburg and his own label Goldschmidt.  Those of you who've tasted his Katherine Goldschmidt Crazy Creek likely need no further convincing, other than knowing that this is another terrific Nick Goldschmidt wine. Retails at $28.00, Your Price $24.00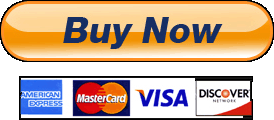 ---
OBSIDIAN RIDGE 2014 CABERNET SAUVIGNON
ESTATE VINEYARD | RED HILLS
A wine with fabulous upside potential, this idyllic expression of Mountain Cabernet Sauvignon, emerges from the winery's high elevation vineyard where the explosive terroir manifests perfectly in this exceptional, award-winning Cabernet.  Perpetually high scoring, the previous vintage was named Best Cabernet at the Lake County Wine Awards Competition, where it earned a Double Gold Medal and outperformed some of the area's top wines. Perennially, Obsidian Ridge is one of the most full-bodied Cabernet Sauvignons on the market at under forty per bottle…  At under thirty per bottle it leaves the competition in the dust. Your Price $28.99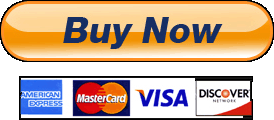 ---
ENOS 2013 CABERNET SAUVIGNON
TOTEM RIDGE VINEYARDS
Another absolutely gorgeous statement for Cabernet Sauvignon, emerging from the Totem Ridge Vineyard, located on the Southern Edge of the prized Knight's Valley AVA.  One of California's crown jewels, Knights Valley lies just to the Northwest of Calistoga, and it's home to iconic producers like Peter Michael and Anakota…  Vivid and provocative aromas flow extravagantly from the glass, beginning with a burst of dark red fruits, and transitioning to distinctive truffle, cedar wood, spice box and vanilla crème de cassis. Retails at $60.00, Your Price $29.00 ~ YOU SAVE 51% (Use Coupon Code enos29 to receive the discounted price)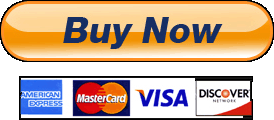 ---
LE PICH 2014 CABERNET SAUVIGNON
NAPA VALLEY
This phenomenal wine is made by Julien Fayard, who learned his craft at Chateau Lafite Rothschild. Julien then gained valuable, first-hand experience as Director of Winemaking for Philippe Melka at elite Napa Valley producers like Lail, Gemstone, Hundred Acre, Vineyard 29, Mastery, and other premium brands.
From Robert Parker's The Wine Advocate, "The 2013 Cabernet Sauvignon Le Pich has a deep ruby/purple color to the rim, sweet cassis and blackberry fruit, licorice, incense and well-disguised oak. The wine is medium to full-bodied, pure, ripe and impressive. It should age nicely for 10-15 years and it's a real sleeper of the vintage." 91 Points | Retails at $55.00, Your Price $45.00 – YOU SAVE 18%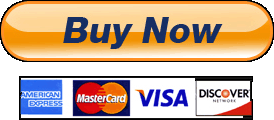 ---
JAMES JOSEPH 2014 CABERNET SAUVIGNON
NAPA RESERVE
Created from some of the best Cabernet Sauvignon on Spring and Diamond Mountains, this Premium Napa Valley Reserve Cabernet is unquestionably among one of the finest wines that James Joseph has ever produced. It has been meticulously crafted by the same winemaker that makes the ever popular Steps Reserve and Witchery Wines. A perennial favorite among our customers, the 2014 James Joseph Napa Reserve delivers "$100/btl quality" at a price that's too good to pass up. Retails at $65.00, Your Price $45.00 – SOLD OUT!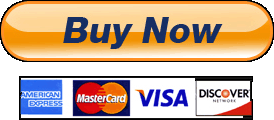 ---
VENGE VINEYARDS 2014 "SILENCIEUX" CABERNET SAUVIGNON | NAPA VALLEY
Flirting with perfection… Venge's 2014 Silencieux bursts from the glass with a permeating kaleidoscope of gorgeous aromas including blueberries, blackberries and espresso, interwoven with veins of crushed rock, blackcurrants and cassis.  The previous two vintages of this Blockbuster Cabernet earned stellar 95 Point scores from Robert Parker.  Here's a chance to get ahead of the scores on the 2014 release, before the rest of the world catches on. Retails at $55.00, Your Price $50.00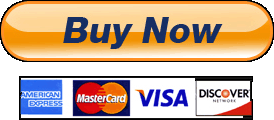 ---
LEWIS CELLARS 2014 CABERNET SAUVIGNON
NAPA VALLEY
Oozing with provocative dark berries and lavish extract, Lewis Cellars' 2014 Napa Valley Cabernet beautifully delineates the full spectrum of gloriously persistent flavors.  Poised for perfection, this monumental effort boasts striking purity and a multitude of nuances that continually unmask new components with aeration.  Former professional Indy race car driver Randy Lewis has taken the wine world by storm. In fact, the 2013 Lewis Napa Cabernet Sauvignon was recently named Wine Spectator's #1 Wine of 2016.  As you can well image, with a review like that, there was an immediate run on the current release (2014). Retails at $90.00, Your Price $84.99 – SOLD OUT!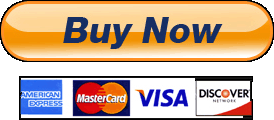 ---
POST PARADE 2014 CABERNET SAUVIGNON
NAPA VALLEY
Bordering absolute perfection… in just the third vintage of this rising star and soon to be cult classic, this superlative Cabernet Sauvignon has gotten incrementally more profound with each and every vintage.  It's made by 100 Point winemaker Thomas Rivers Brown, whom you may recognize from Schrader, Revana, GTS, Maybach, Gemstone and Outpost.  Brown made history as the first American winemaker to receive a perfect 100 Point score from the Wine Spectator, and has had more than a dozen 100 Point wines in his career. Your Price $89.99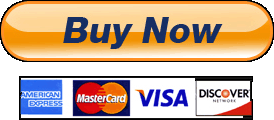 ---
PURLIEU 2013 CABERNET SAUVIGNON
NAPA VALLEY
From Robert Parker's The Wine Advocate, "The 2013 Cabernet Sauvignon Purlieu was aged in 70% new French oak for 22 months. This just has a Napa appellation, but is very concentrated — even profoundly so — and I have to argue that it's even deeper, richer and potentially even finer than the Martinez Vineyard from Pritchard Hill. Very long, impressive and intense, this looks to be a great value in the scheme of Napa Cabernet pricing. It is also no shy wine at 15.5% alcohol. This is a big-time sleeper of the vintage. Drink now-2030." 96 Points | Your Price $94.99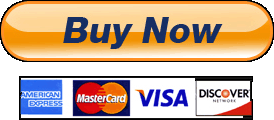 ---
REVANA 2013 CABERNET SAUVIGNON
"TERROIR SELECTION" | NAPA VALLEY
Dispersing extravagant levels of richness, Revana's new Terroir Series Cabernet Sauvignon is bursting at the seams with dark fruits, creme de cassis and mocha.  The winery solidified themselves as a top producer in Napa Valley in 2010 when they secured the #4 spot on the prestigious Wine Spectator top 100 List… amazingly, it was also the #1 Cabernet Sauvignon on the list that year.  It's now made by 100 Point winemaker Thomas Rivers Brown, whom you may recognize from Schrader, Revana, GTS, Maybach, Gemstone and Outpost. Your Price $105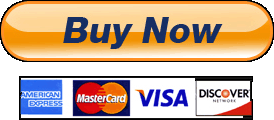 ---
2 BONUS CABERNETS – EXTREMELY LIMITED
(Subject to prior sale and availability. First come, first served)
VINEYARD 29 CABERNET SAUVIGNON
AIDA ESTATE VINEYARD NAPA VALLEY
(To Place an Order for this wine, send your request to info@wineriff.com.)
From Robert Parker's The Wine Advocate, Issue 221
Rating: 98 Points
"On the valley floor, with an almost Châteauneuf du Pape layer of small stones, is the Aida Estate, one of my favorite vineyards just north of St. Helena. The 2013 Cabernet Sauvignon Aida Estate is a blend of 92% Cabernet Sauvignon, 5% Petit Verdot and 3% Cabernet Franc aged 20 months in three-fourths new French oak. The good news is that there are 800 cases of this magnificent wine, with a somewhat Graves-like scorched-earth, charcoal, burning ember-scented nose, with notes of hot earth, blackberry and cassis fruit. Big, full-bodied, exuberant and rich, this thick, unctuously textured, purple wine should drink beautifully for 25-30 or more years." Your Price $249/btl
---
ARKENSTONE 2013
CABERNET SAUVIGNON
"OBSIDIAN" | NAPA VALLEY
From Robert Parker's The Wine Advocate,
Rating: 98+ Points
"The 2013 Obsidian (625 cases) is a similar but slightly different blend than its predecessor (72% Cabernet Sauvignon, 10% Cabernet Franc, 7% Petit Verdot, and the rest small portions of Malbec and Merlot). It has an opaque purple color and a stunning nose of acacia flowers, blackberries, licorice, forest floor, mocha/chocolate, and gobs of cassis fruit. Great intensity, a full-bodied, multi-layered mouthfeel, stunning purity, and a length of 45+ seconds make for an exquisite, full-throttle, yet beautifully intense Napa Cabernet Sauvignon that should dink well for 20-30 years." $175/btl (18 bottles available – subject to prior sale and availability)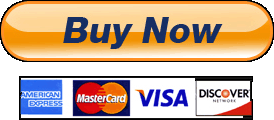 ---
Note: Wines are sold through Wine Country Connection.
Sign up for The Wine Riff Insiders eNewsletter, Click here.